For the Love of Cubing 2017 Recap
Hey there everyone! It's Makani here with a recap of our recent competition, For the Love of Cubing 2017!
First off, I'd like to say thank to you everyone that attended this competition. We had a blast!
The competition was at the Martin County Fairgrounds on Saturday, Feb. 11th 2017.
We had 3 tents for everyone to enjoy:  1 closed tent for competing and 2 for people to have fun with other cubers.
We started out with 2×2, I got a 5.39 average.
Then, we went to 3×3. I got a 19.34 average
Then the lunch break. We had Chick-Fil-A for purchase there! We sold out of sandwiches.
After lunch was megaminx.
The skewb and pyraminx.
Following pyraminx was 2×2 round 2.
Then we had 3×3 round 2, and right after round 2, we packed up and moved to the wagon wheel stage to have 3×3 finals.
Katie Hull got 1st in 3×3, James Olarte got 2nd in 3×3, and 3rd in 3×3 went to Daniel Davila.
Katie Hull also won 2×2 and megaminx.
Reed Donnelly won pyraminx.
And last but not least, Gabriel Nash won skewb.
Overall, this was a great competition! Everyone met new cuber friends, and lots of PBs were broken!
Keep on the lookout for upcoming events with Cubing.US!
Here are some images from the competition.
A table filled with many cubes and many kids! Also many records!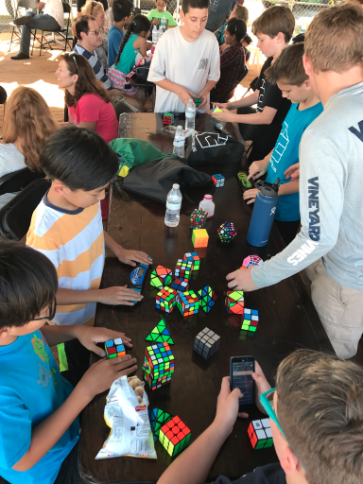 The competitior area for solving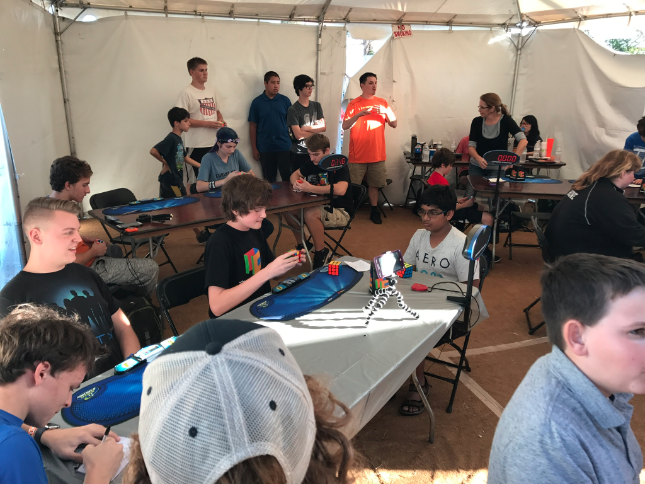 Scrambling for finals.
The 3×3 podium.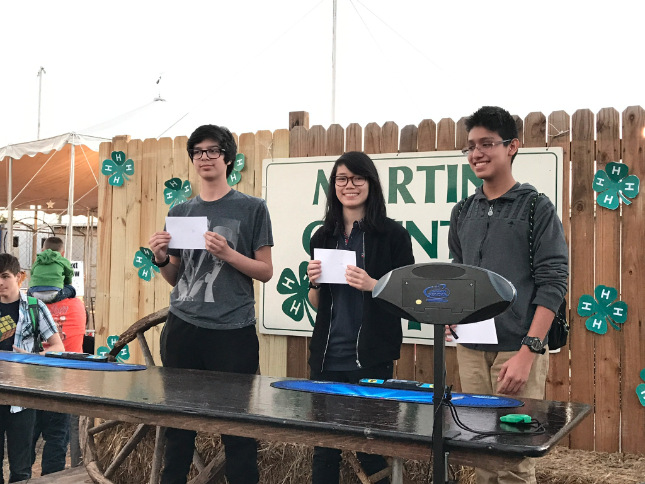 The Cubing.us booth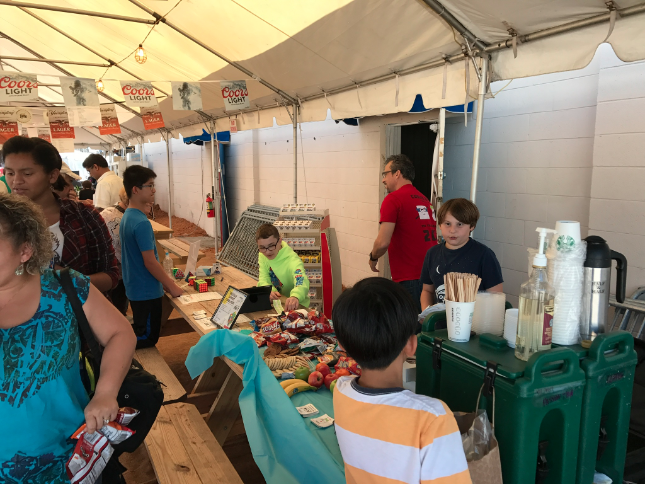 The check-in line in the morning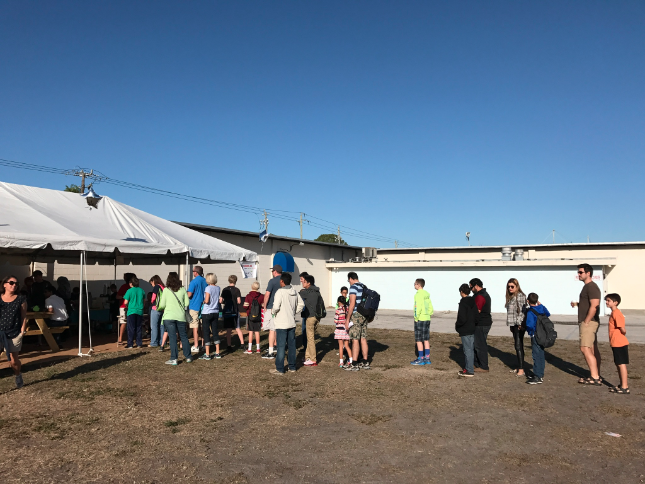 Scrambling cubes and data entry!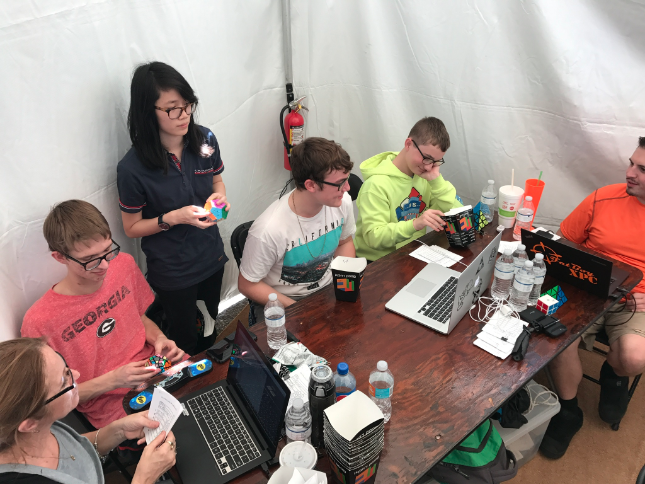 Thanks for reading!
🙂