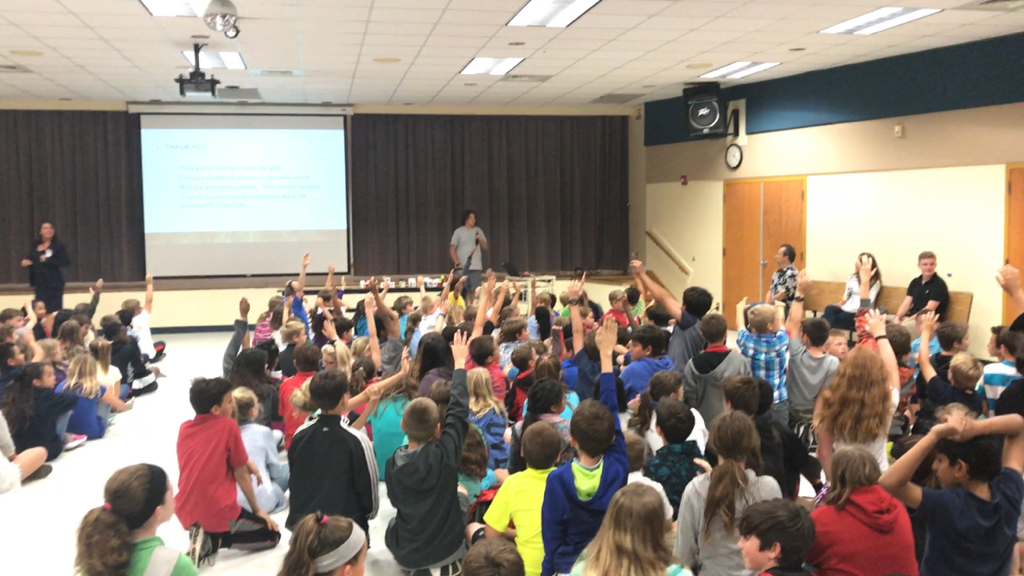 Hi everyone! I'm excited to announce the first branch of the cube club!
It will be at Crystal Lake Elementary on Thursdays after school.
I would like to thank Assistant Principal Mrs. Elliott for the opportunity to speak to her students about cubing.
As you can see from all the raised hands, many of the students are very excited about joining the club. We have about 100 students signed up for the club!
We have t-shirts available for order now!
Make sure you sign up for our email list so you'll be notified of future events, new cubes, and shirts!
Cubing teaches great lessons that your parents will love!
I created a tutorial for everyone to watch.
I encourage you to watch that if you are interested in learning how to solve the cube!
Parents –
I encourage you to check out this article about how I got started cubing.