EDIT:
Thanks to everyone who came out! We hope to see you at CubeCon 2019!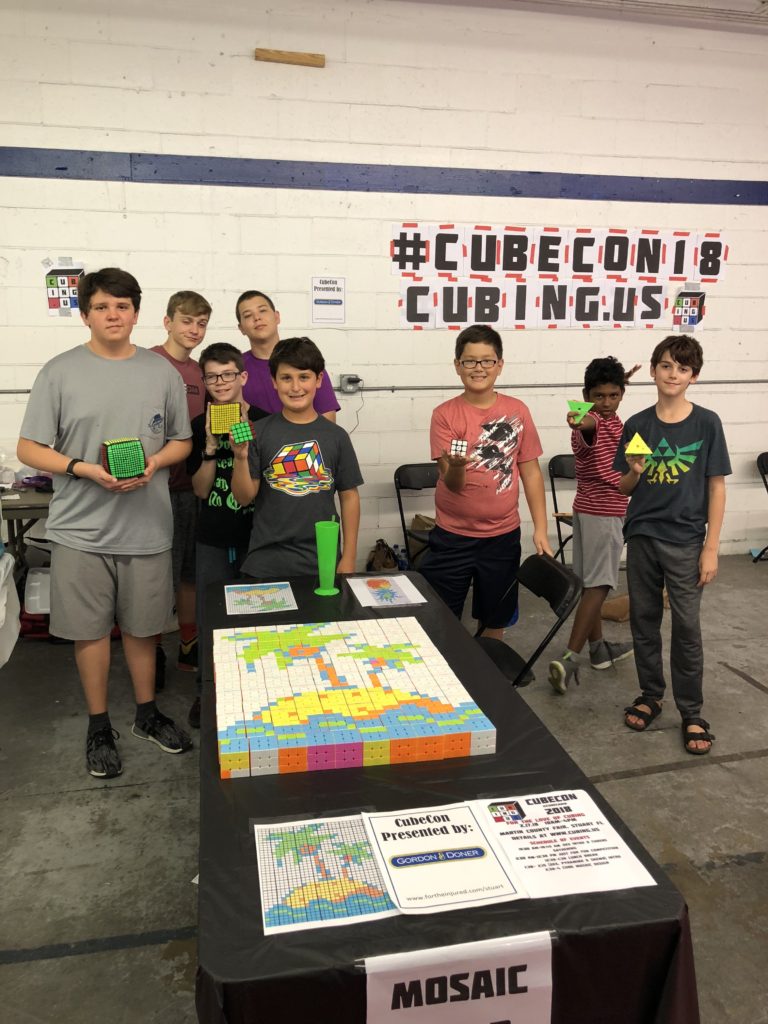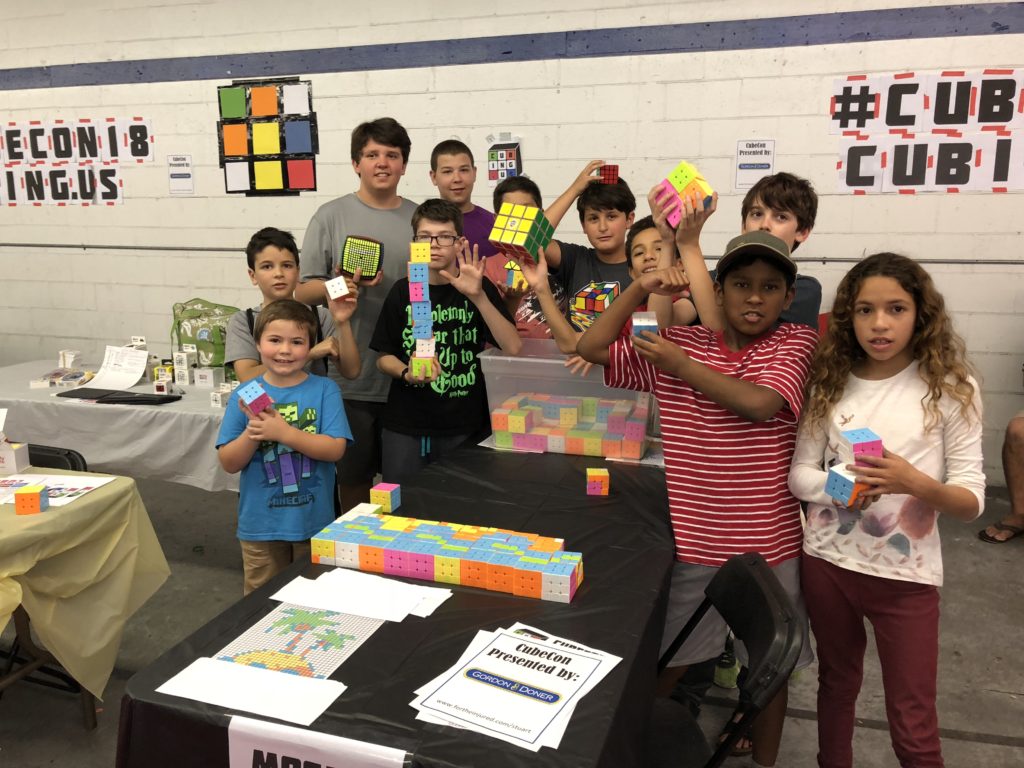 CubeCon 2018
Hi there cubers!
#CubeCon18
I am very excited to announce our first ever CubeCon!
CubeCon 2018 will be held on February 17, 2018 from 10AM-4PM at the Martin County Fairgrounds in Stuart, Florida.
CubeCon is a just for fun gathering of cubers of all ages and levels!
We will have live demos for new cubers, a cube mosaic build, and a few just for fun mini-competitions including most unique twisty puzzle, and a 3×3 round.
Be sure to bring your cubes – we will have a trading table where everyone will gather and swap puzzles!
New to cubing?
Get a speedcube and access to all of the fun at CubeCon for only $10, payable at the fair to Cubing.US.
And don't forget – this competition is at the fair with plenty of fun activities going on throughout the day!
You must purchase tickets to the fair, discounted admission and ride bands available Here.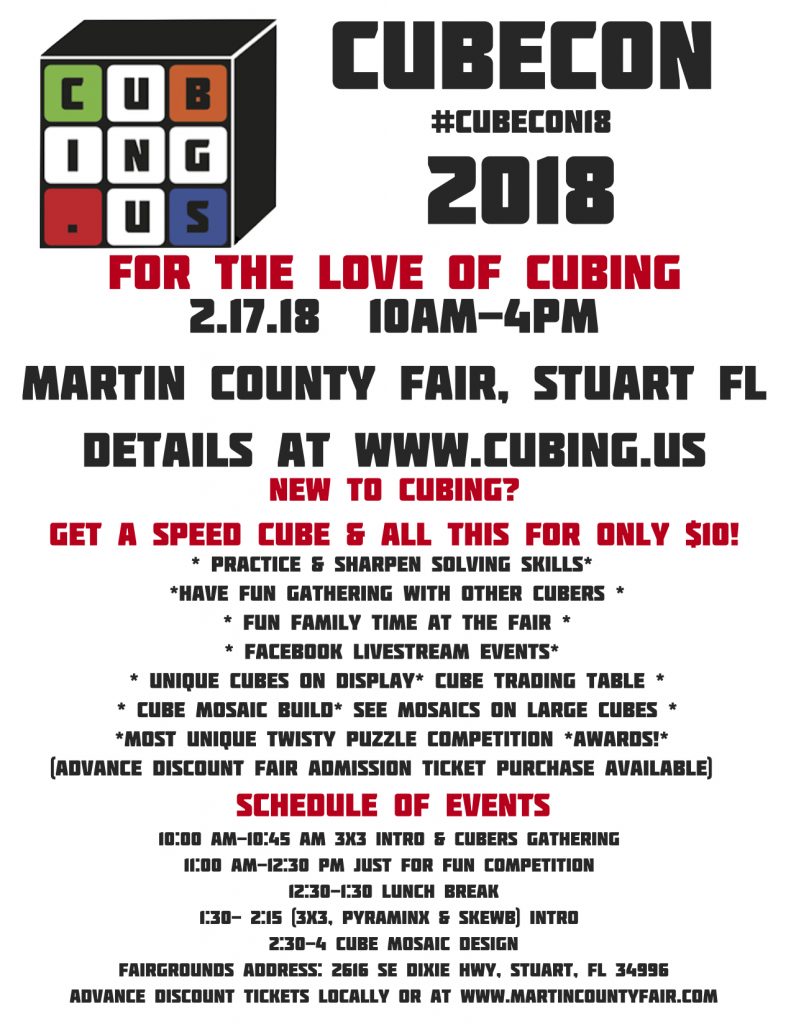 We hope to see you there!